cezar mgc – paradisal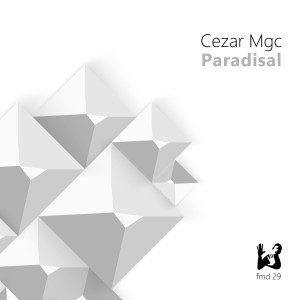 release: 04/2016 . . .
[fmd29]
written and produced by cezar mgc
format: digi
© fm musik / fm digital
some feedback:
Lars Behrenroth: lovely remix by Frankman
Mike Fossati (Spirit of House): "Deep waves" is a truly stunning absolutely mesmerizing slice of deepness…
Vinny Da Vinci (houseafrika.com): Digging FRANKMAN vibe….
Kiyo To (Kanzen Rec): Insane tunes, FULL SUPPORT!!!!!!
Alex V (Sophisticate Rec): Superb deep and hypnotic release..I love it! Thanks
Mark Mac (Soundscollective): Top Sounds Here Loving The Depth And The Originality Of Each Track The Piano In Deep waves Is Brilliant.. Will be playing on Both My Shows. The Sounds Collective and IT RUNS DEEP.. Thanks Guys. Class Tunes.
Hippie Torrales: Nice remix
Terry Vernixx: Great package all around. Sublime remixes.
Deephope: Nice Frankman remix. Thanks so much
Di Costa: Something intriguing and catchy about the original productions featured in this release. At the same time you can easily sense something simple as well about them. I can tell the artists has the ears and his production is pretty well made, however I'd say those are probably a couple of his early/first works!? Anyway, along with Frankman's input, I guess that rounds up a fairly quality release on FM Digital. 'Deep Waves' and 'Paradise (Frankman Remix)' are the ones that I'll stick to for support action. Many thanks for the promo as always!