robin masters orchestra – sweet harmony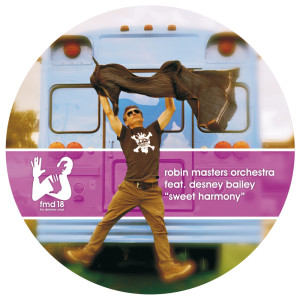 release: 04/2013 . . .
[fmd18]
incl. paskal & urban absolutes remix . . .
all tracks written and produced by oliver marquardt and desney bailey
remixed by paskal & urban absolutes
mastering by herb lf; artwork by jayeff
format: vinyl / digi
© fm musik
some feedback
Boris Hotton: Paskal & Urban Absolutes Remix! Nuff' said… Killer.
deepGroove Radio: What a perfect smasher! 110% support for this!
The Disclosure Project: sweet harmony (paskal &; urban absolutes remix) This is a a beauty, really like this. Support.
Lars Behrenroth: nice groover! Dirty sounds
Deephope: Nice release, Original and Paskal &; Urban Absolutes remix are my favorites, sounds great, Nice Vocals. Thank you very much!
Di Costa (DJ/Radio Host): What a great single. Paskal &; Urban Absolutes remix is most definitely the dominant version of the original title, however the two other mixes are great too. Thanks for sending!!
Robert Grand: original & body and soul mix for me! Thank you
Kiko Navarro: thanks!
Robert Owens: cool track and mixes
Alex B. Groove (deephousecatshow.com): Downloading for the Deep House Cat Show. Thank you for the music!
Thomas Pudell / Black Alley // Clark & Pudell: great release… paskal &; urban absolutes remix is killing it!!
Tunnel FM: Cool and deep as usual, will support. Thanks for the music
John P. (westradio.gr) Great release! will play and support on west radio! thanks
Nosak(www.offradio.gr): really nice release…cool vocals from Desney ! Thank u guys ! Full support from me !
Falk Weilepp: bomb!