chazz seeger – release 01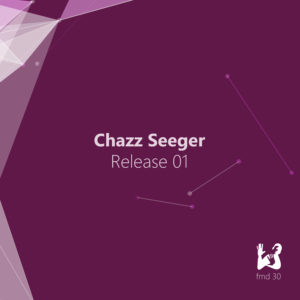 release: 06/2016 . . .
[fmd30]


written and produced by chazz seeger
format: digi
© fm musik / fm digital
some feedback:
Mike Fossati (Spirit of House): both tracks are utterly tantalizing sure-fire late night weapons…
Terry Vernixx: Absolutely wicked release.
Alex V: A couple of nice, deep and hipnotic tracks…I´m loving it…Thanks for this beauty!
Hippie Torrales: Bomb deep.
Replika: great ep. dubby deep house music. support!!
Vinny Da Vinci: My Kinda joints
Cezar MGC: BOTH GREAT TRACKS
Booker T: cool vibes will support
Constantin Dimov (Di Costa): Remarkable two-tracker. Absolutely stunning with its subtlety and wonderfully crafted hypnotic vibe. It's been a while since I've heard something that refined. Well done, dear FM Digital, team. Full support – proud to have this one! Cheers!
Falk Weilepp: summertime tracks!